Nutts Performance Classics have the pleasure of offering for sale this genuine one owner, time warp 1975 Vauxhall Viva SL 1200. The car came to us direct from a local deceased estate where it had been parked in the owners garage since 1983. It was supplied by Welch of Newport and still carries the dealer sticker in the back window.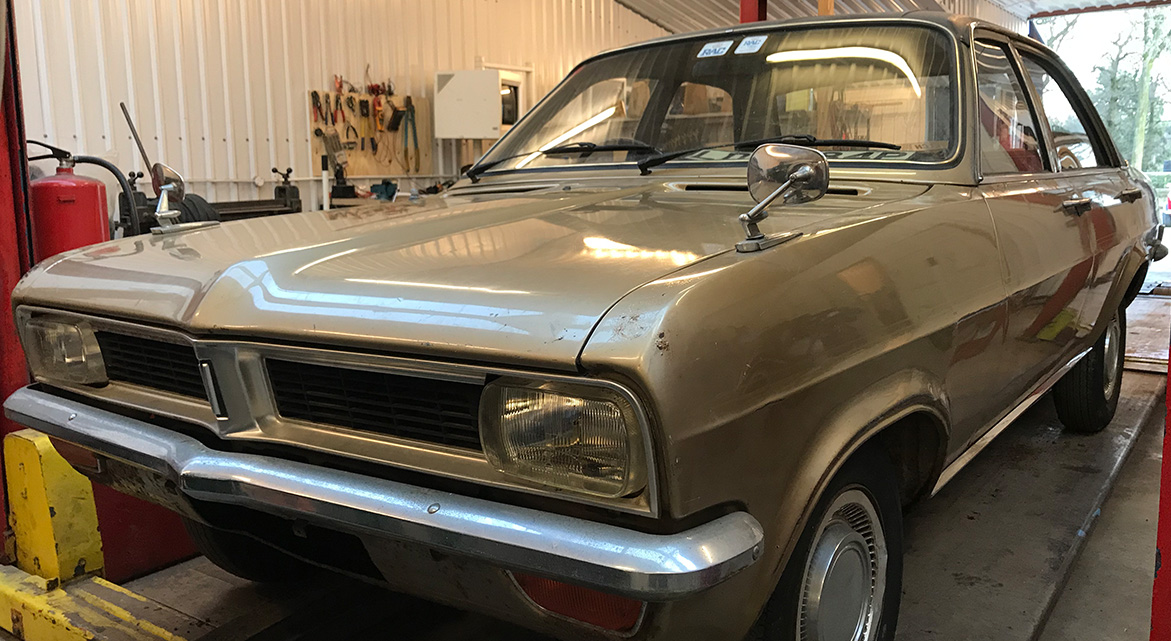 The initial intension was to re-commission this car but with our current work load and lack of space we are reluctantly letting it go via a no reserve auction, winning bidder takes it away!
Upon arrival to our workshop we carried out a visual inspection and were pleasantly surprised how solid it is. Panel gaps are good, doors shut nice, no nasty dents anywhere. The worst area for corrosion is the rear arches where they meet the outer sills. Floor pans, inner sills, inner wings, boot floor, doors + door shuts, boot and bonnet are very good with only some surface rust to contend with. (Please note I have not gone through this car with a fine tooth comb or hammered away looking for holes, please see the extra photo's provided on the website and make up your own mind or I can arrange for the car to be inspected on our lift prior to the auction end.
The car will roll freely and the tyres will hold air long enough during transport. The engine started 3rd turn of the key with a clean of the points and a slave fuel tank rigged up, it sounds sweet with no rattles or signs of oil smoke. I have not test driven the car due to it being stood for so long and the fact the brake pedal is solid.
Altogether this car is an ideal candidate for restoration or spare parts, although it would be a shame to break it being a one owner low mileage example. The interior, seats, dash, headlining are in great shape, the stereo looks original.
The original logbook, owners manuals and service book are present along with a full set of keys.
NO RESERVE AUCTION