Nutts Performance Classics are delighted to offer this incredibly well preserved and totally original (UK Spec) W20 MR-2 in the most desirable GT specification and the best colour of Super Red. The car has been lady owned most of its life and has been meticulously maintained, mostly by Toyota.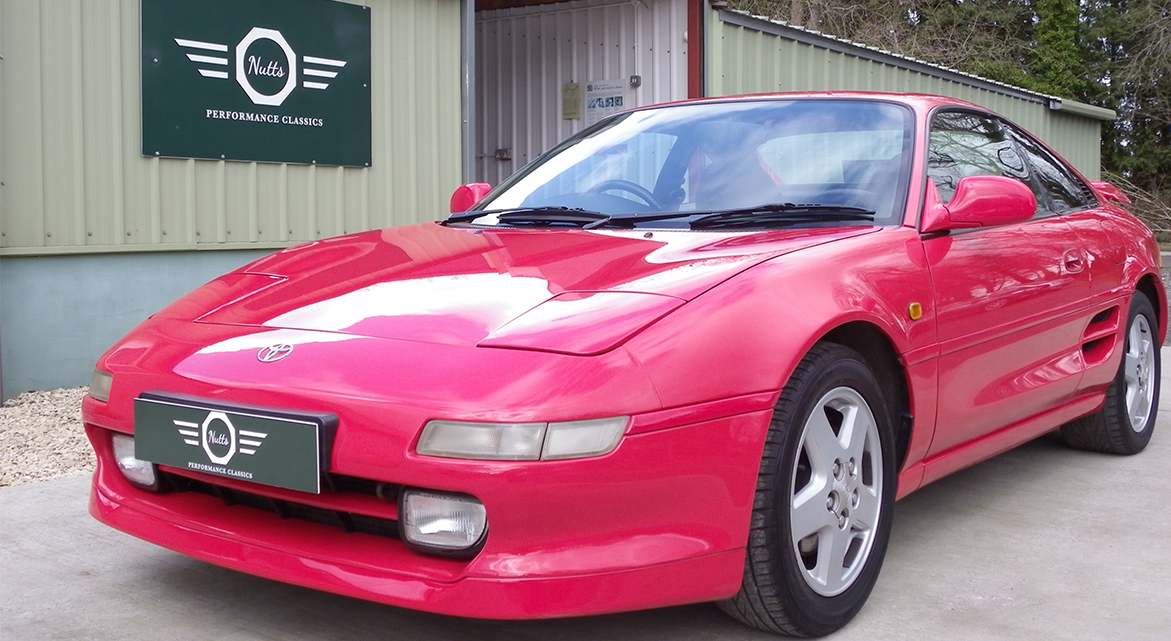 This time warp example has just 2 previous keepers in the log book. Chevin Toyota Swansea supplied the car new on 15/05/1997 to a Mr Southhard who lived local to the dealership in Swansea. In 1999 the car was sold to a Mr Francis who also lived locally in Ammanford. August 2003 saw Mrs Collins from Worcester acquire the car who has owned and cherished this car for nearly 15 years. It has clearly been garaged most of its life and has an extensive service history file consisting of 12 service stamps in the original Toyota service book (all main dealer) and a file full of receipts and old mot's etc. The last documented service was at 93,594. The current mileage is 101,877 which may seem high but this averages out at less than 5000 miles per year and during Mrs Collins ownership she has only averaged 2000 miles per year so this has clearly been used and enjoyed as second car. Looking through the history I cannot find any dormant periods which is great as cars do not like to be stood for long periods, this becomes evident when driving the car as it still feels great.
Mechanically the car feels perfect, the free revving 3S-GE 2.0 16v in this 4th revision car produces 170 bhp as standard and is enough to put a smile on anyone's face as is the handling. Toyota put a lot of time and effort into the set up and feel of the car seeking advice from professional Formula 1 and Le Mans drivers and it really does show when you're behind the wheel.
Cosmetically the car is stunning and totally original even down to the Toyota radio which is a pleasure to see given that a huge amount of these cars where modified or supplied as grey imports from Japan with little known history. The paintwork is gleaming front to back with zero rust and there are no kerb marks on the alloys. Interior is perfect with no sagging or ripped seat bolsters.
Altogether this MR-2 represents excellent value and is more than deserving of its 'Modern Classic' status. The second gen W20 is by far the best looking MR-2 that Toyota produced and where they were once common place on British roads they are now becoming a rare site so to find an example as original and well loved as this one is a real treat.
Along with all the history I have a full set of keys including the grey master key, original Toyota locking wheel nut tool and the original book pack/hand books. The current mot runs until September so the car is ready to jump in and enjoy for the summer.
Any trial or inspection is welcome, if you have any further enquiries whether it be more detailed photo's or a video walk around of the car or a general question about the car or our services please feel free to get in touch via phone or e-mail.
£3990