Nutts Performance Classics are delighted to offer this incredibly well preserved and totally original MK4 XR3i Convertible in the original limited editions colours of Bahama Blue metallic over Moondust Grey. The car was last on the road in late 2012. We acquired the car direct out of long term storage and carried out a full re-commission in our workshops.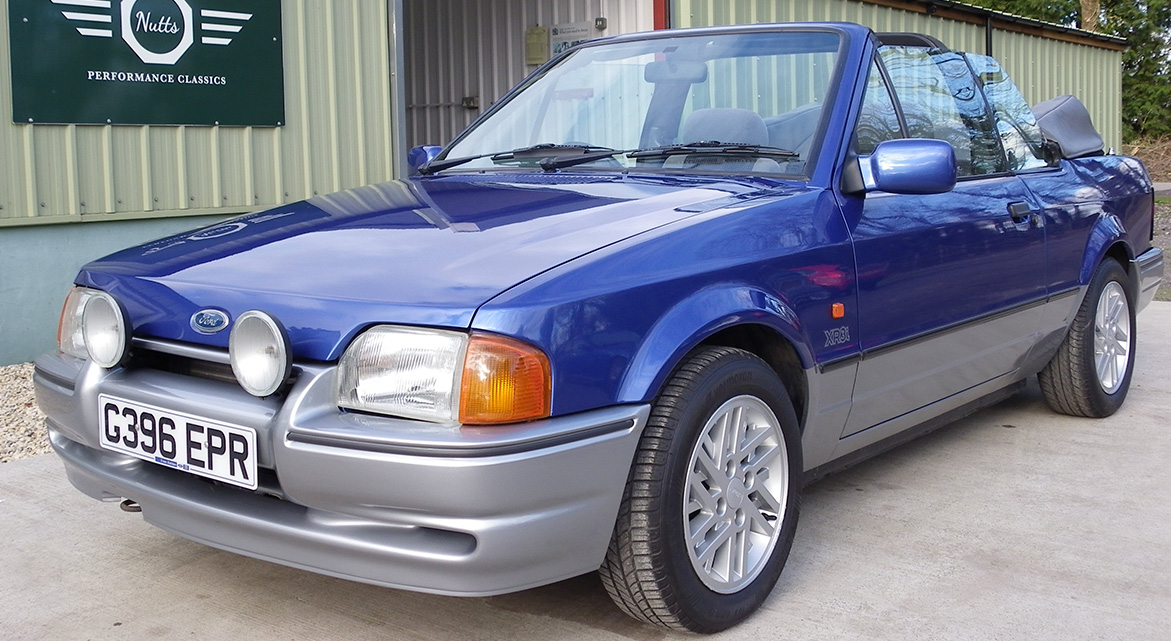 Mechanically the car feels perfect and benefits from having the newer 'EFI' CVH engine which is far more reliable that the 'MFI' system it replaced. During the re-commission a full service was carried out along with a new timing belt, this is all fully documented.
Cosmetically the car is stunning and totally original even down to the Ford radio which is a pleasure to see given that a huge amount of these cars where modified during the 90's. The paintwork is gleaming front to back with zero rust anywhere, on first inspection of the common places I was stunned how rust free this car is, a true survivour. Interior is as good as I've seen in a long time with no sagging or ripped seat bolsters. The hood is a brand new mohair replacement that still retains the heated rear screen.
Altogether this XR3i represents excellent value and is more than deserving of its 'Modern Classic' status. Where they were once common place on British roads they are now becoming a rare site so to find an example as original and well loved as this one is a real treat.
Please note, the car will have 12 months MOT prior to collection.
We are currently midway through the restoration and are happy to invite any interested parties to come and take a look.
SOLD